Nearly 70 years of success in PNG built on client trust
We are committed to the Safety and Health of our workers, contractors, business partners and communities. As a home grown and family-owned business, AES is particularly vested in sustainability, the protection of our environment, and the delivery of the highest quality services to help drive PNG's prosperity.
Our OHS, environmental, and quality management systems ensure all aspects of our projects are delivered to the highest standard.
Our commitment to safety, health, the environment, and quality across each of our operations is evident in our certifications and in our reputation. Clients trust our certifications and clients trust AES to deliver.
AES certifications include
Safety
We take safety seriously
AES draws upon nearly 70 years of safety experience, including decades of servicing clients in the safety vigilant mining, oil and gas, and energy sectors.  Safety drives everything that we do.  It is embedded in our culture and our systems.
Staff across each of our operations are extensively trained in both their actual job, as well as the industry specific safety requirements of our clients.  We understand, enforce, and comply with international best practices and safety standards.
Training and development underpin continuous improvement in safety and in risk management throughout our workplaces, processes, and systems.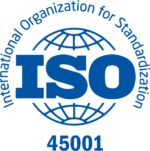 We take health and safety seriously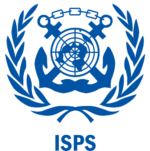 Your Security and Safety is Paramount
PNG's only privately owned commercial port with ISPS (International Ship and Port Facility Security) certification.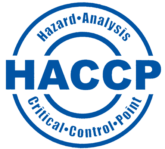 Upholding food safety in the highest regard
"The health and safety of not just our own employees but those of our contractors and business partners too, will not be compromised.  We are totally committed to fulfilling all our safety obligations, as well as continuing to improve our safety systems, culture and performance"
– Dom Avenell, Principal AES
Environment
AES is committed to environmental protection and sustainable practices across each of our operations
PNG is our home.  As a home grown and family-owned business, AES is particularly vested in sustainable operations and environmental protection. It's not just our environment that we look after, but our 'home'.
We meet all relevant legislative, regulatory requirements and environmental compliance obligations to protect our environment.  We also invest in programs and initiatives of our own to further reduce our environmental impact.  AES provides a range of environmental awareness educational programs for staff, contractors, and the community.
AES also works closely with its business partners to help them minimize their environmental footprints, and to improve AES' own environmental performance.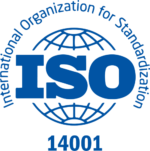 Quality
AES is trusted and respected by some of the biggest names in PNG business
We have an unwavering commitment to quality across every aspect of our business and across each of our operations.
The AES quality management system provides an overarching framework to minimise risk, enhance safety and environmental protection, as well as monitor, manage and continuously improve our performance. A strong investment in training and development enhances staff technical knowledge, as well our systems and processes.
Our commitment to quality drives best practice outcomes across our operations, maximising client value.
PO Box 76 Konedobu, NCD, Papua New Guinea  
|  
+675 7802 6034  
|
+675 7802 6035
|
pom@aespng.com
P.O. Box 76 Konedobu, NCD
Papua New Guinea  
+675 78026034  
+675 78026035
pom@aespng.com